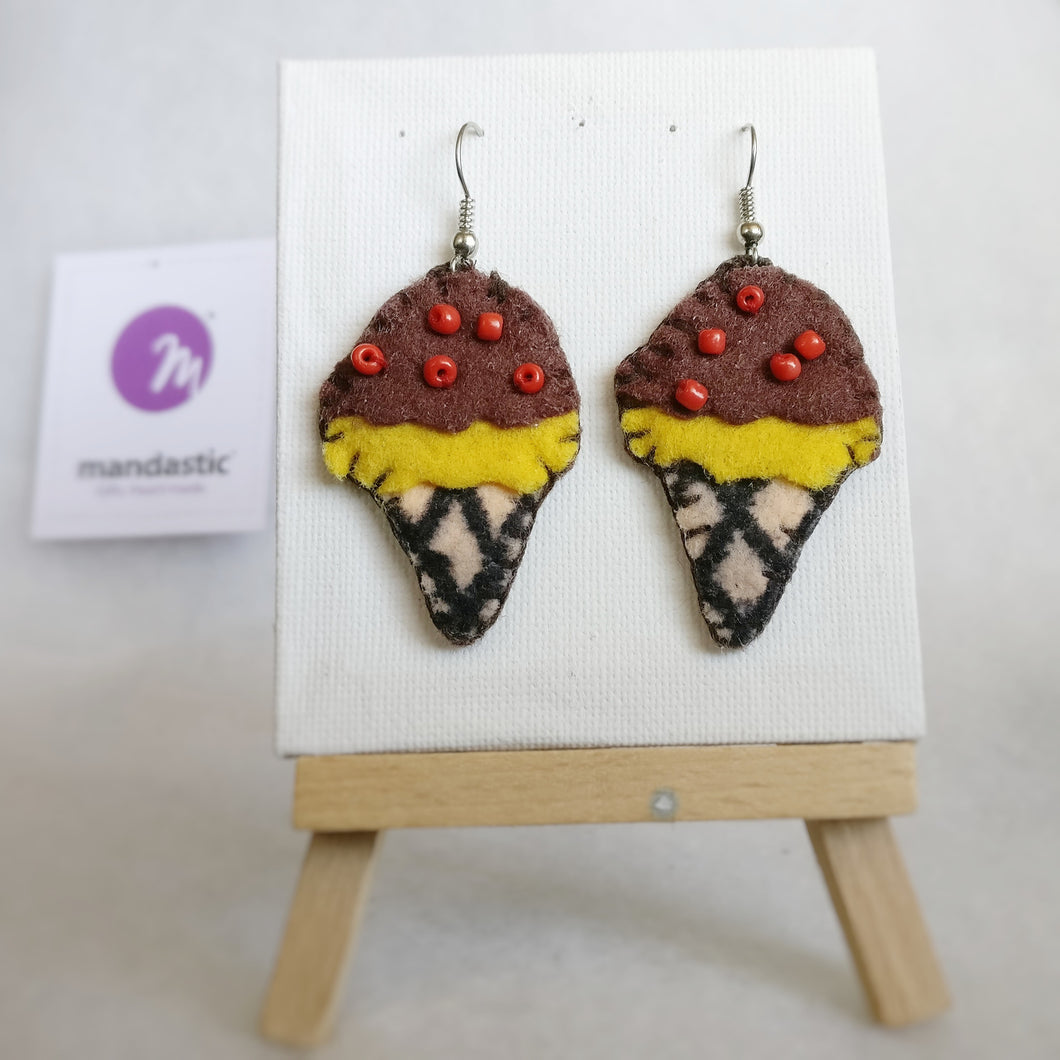 Brown and yellow, Ice-cream cone, Felt Dangle Earrings
Regular price €21.00 Sale
Fabulous handmade Ice-cream cone dangle earrings made with brown, yellow, ivory felt and red beads. They look like chocolate and banana Ice-cream on a cone, topped with red sprinkles, but the best part is that they are calorie-free ;)
These felt earrings are very lightweight so you can wear them all day long. Bring a coloured and original touch to your style with these one of a kind lovely earrings! 
Features:
Made from brown,

yellow

, ivory felt and red beads
Measure approximately 4.5 x 3 cm (not including ear wire)
Silver plated alloy ear wire
Ear wire measure approximately 2 cm
Elegant Ice-cream dangle earrings
Lightweight earrings (approximately 1 g each)
Do not wash, bleach or dry-clean
100% handmade
Pattern layout may slightly vary
These stunning earrings will be packaged and on the way to you in 2-3 weeks.
* The quality of each of my crafts is super important to me. I try my hardest to use materials that are durable and able to withstand love and use for a long time. However, gifts for children should always be enjoyed with adult supervision. For infants under 12 months of age, do not leave accessories, baby shoes or plush toys in cribs. Remove from your little one if stuffing is exposed.
* Please also note that, although every effort is made to photograph my items accurately and describe my products in detail, I cannot guarantee every computer monitor will accurately depict the actual colour of the merchandise. Please contact me with any questions about the colour or size of any item before purchasing.